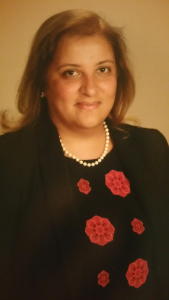 Chair and Professor in the Department of Information Systems
Primary research areas are data science; heterogeneous data interfaces; multi-domain data analytics; ethical thinking in data analytics. Has several grants from federal/local agencies and companies including NSF, US Army Corps, MS State Highway Administration, CISCO. Recipient of a 2019  Hrabowski Innovation Fund award for including Ethics in the Data Science curricula. Serves as an expert at NSF supporting data science activities in the CISE directorate (2018-present).
Served previously as AAAS S&TP fellow in the Office of the Assistant Director in the Directorate of Computer Information Systems and Engineering (CISE) at NSF (2017-2018). During the fellowship, helped with the visioning and coordination of cross directorate activities for Harnessing the Data Revolution Big Idea at NSF including Data Science Corps and Open Knowledge Network among others and related activities in the CISE directorate including Cloud Access.
Member of the ADVANCE, Executive Committee member; Advisory board member Center for Women in Information Technology;  member of Women in Science and Engineering;