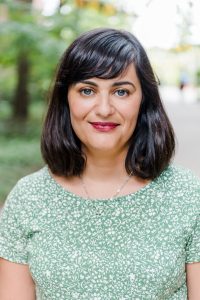 Associate Professor of American Studies
Affiliate Associate Professor in Asian Studies and Global Studies
Research focus is on Asian American literary and cultural studies, South Asian American literature and culture, ethnic American literatures and reading communities, and literary reception. Recently published the book, Reading Together, Reading Apart: Identity, Belonging, and South Asian American Community, the article, The True Romance of W.E.B. Du Bois's Dark Princess, and a forthcoming article, "Reading Communities and Asian American Literature." Chair of the South Asian section of the Association for Asian American Studies, Vice-Chair (and Interim Chair) of UMBC's Asian and Asian American Faculty and Staff Council, and the co-chair of the Women's Faculty Network, and is on the academic research council for the South Asian American Digital Archive.